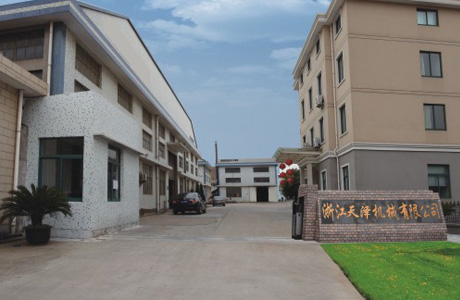 Tianze Machinery is a privately held corporation, founded in 1988, and located in Ningbo, Zhejiang. We specialize in the design and manufacturing of high quality screws and barrels for plastics and rubber industries, offer a complete line of services that keep injection molding machines and extruders running at optimum throughput. We also provide on-site consulting and engineering services related to manufacturing equipment using screw-barrel systems.
Manufacturing and production work is done in our in-house facility at the company's 11,000 square meter plant in Jintang, Zhoushan (near Zhenhai, Ningbo).
The two principles that guide everything we do at Tianze Machinery are exceptional customer service and delivery of superior quality product.



Our Services
Tianze Machinery provides the following services:
Component Inspections (for shipped parts to determine the type of service required)
CAD Component Design Drawings (created from sample components)
Specialty Application Designs (mixers, barrier flights, vented units)
Consulting and Engineering Services (for on-site evaluating and measuring of components)
Our Products
Tianze Machinery offers design and manufacturing of replacement parts for any equipment brand. We have a unique ability to not only replicate dimensional requirements but also provide components in a variety of metals and design configurations. Manufacturing capabilities include precision CNC machining, turning, grinding and milling. We offer:
Injection Screws–With nearly 30 years of experience, we know general purpose profile and substrate screws rarely meet the demands of ever changing technology. Using general purpose screws in state-of-the-art machinery is like putting cheap tires on a fine race car.
Extrusion Screws –We show you how to optimize processes, avoid costly repairs and extend the life of your extrusion screws.
Custom Screws – We identify opportunities for enhanced performance. We have solutions to assist you with processing difficult extrusion or injection materials.
Injection and Extrusion Barrels – Quality can be guaranteed for high performance bimetallic barrels.
Valves and Endcaps – Tianze Machinery offers a complete selection of valves and end caps manufactured from a variety of steels and alloys that work most efficiently for chosen processes.
General Machining – We have been at the forefront in the production of plastic injection and extrusion screws for about 30 years. Part of our one-stop approach is to offer complete machining services to keep your equipment running at optimum performance.